If you're a band, DJ, photographer, videographer, event/wedding planner, or have a group of select entertainers, policies are available for you.
Get a Policy Quote
Customize Your Policy
At SIA, we strive to make our policies work for you. That's why we offer a wide range of optional coverages to add to our liability policies. Explore these optional coverages below: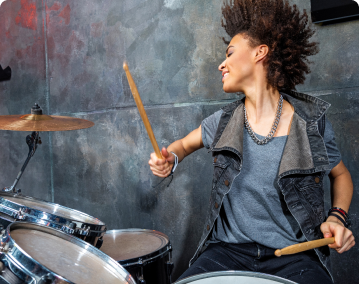 Professional Liability

Professional Liability

Coverage exclusively available for professional photographers and videographers that covers contractual disputes not related to physical damage.

Professional Liability Coverage
Limits
Premium

Photographers & Videographers Only

Contractual Disputes Not Related to Physical Damage

$100,000
$100

Business Personal Property (Inland Marine)

Business Personal Property (Inland Marine)

Inland Marine coverage will cover your business personal property (equipment and costumes) and goods for damage or theft while stored, in transit to a show, or while at a show. This option is available per policy period. You can add this coverage at any time, but the coverage will end on your general liability policy expiration date.

Inland Marine (Business Personal Property)
Premium Calculation
Premium Minimum
Business Equipment & Music Library
$1 per $100 of the replacement value
$150

Covers your business property while...

In storage, in transit to an event, or at an event

In the event of a claim...

Only items listed on your application are covered

Deductible
$250

In case of theft

$750

Terrorism Risk Insurance

Terrorism Risk Insurance

Terrorism insurance may cover liability claims against your business associated with a terrorist attack. If you carry Inland Marine coverage protecting your business personal property, terrorism insurance covers losses to that property sustained due to a terrorist attack.

Losses are only covered by a terrorism insurance policy if the U.S. Department of the Treasury officially certifies an event as an act of terrorism. This requires that the act be violent and be driven by the desire of an individual or individuals to coerce U.S. civilians or government. No act shall be certified by the Secretary as an act of terrorism if property and casualty losses, in the aggregate, do not exceed $5 million. The act must also cause at least $100 million in damage to be considered a terrorist attack.

The definition of a certified act of terrorism has been expanded to cover both domestic and foreign acts of terrorism.

Terrorism coverage can be added to your MPEP policy for $100.